Wisconsin's Civil War Memorials
Greenridge Cemetery, Kenosha
Kenosha philanthropist Zalmon G. Simmons deeded a cemetery lot to the Fred Lovell GAR Post #230. In 1889, he erected a pedestal of scotch granite with a 6 foot 3 inch figure of an infantry man. The soldier stands guard over the graves of one Mexican War, 18 Civil War and numerous World War soldiers' graves. The statue weighs 13, 260 pounds and cost simmons $994. It was constructed by Joseph Shaver Marble & Granite Company, Milwaukee. Located on east side of cemetery, near 7th Avenue and 68th Street.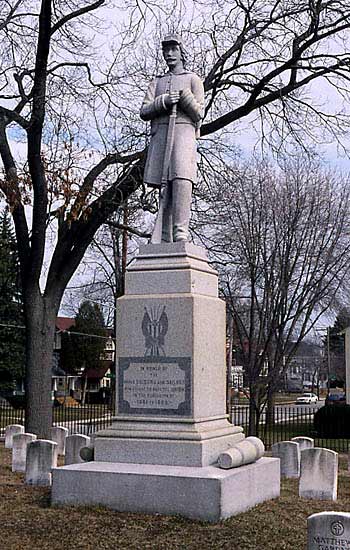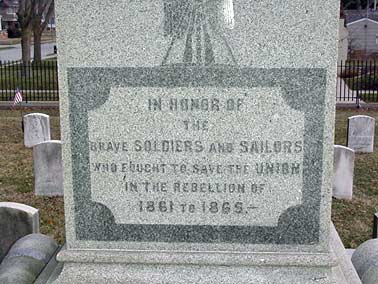 Photo by PCinC Steve Michaels (top) and PCC Bruce Laine.

Sons of Union Veterans of the Civil War
Department of Wisconsin

Comments to
Last Updated: