Wisconsin's Civil War Memorials
Greenridge Cemetery, Kenosha

1st Wisconsin Cavalry marker
In Kenosha's Greenridge Cemetery, a granite block marks where the camp of the 1st Wisconsin Cavalry encamped after it came there from Ripon. It was dedicated on June 20, 1917, during the Wisconsin GAR Department Encampment in Kenosha. Located on the west side of the cemetery.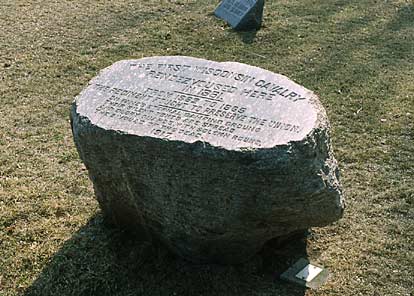 Sons of Union Veterans of the Civil War
Department of Wisconsin

Comments to
Last Updated: