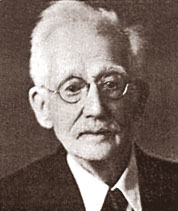 James F. Jones
James F. Jones was born in Batavia, New York, in 1846. That same year, his parents moved to Oconomowoc. His father, Henry G. Jones, a tailor, was the city's first treasurer and served many years.
Jones enlisted in Company B, 39th Wisconsin Infantry on May 31, 1864, against the wishes of his parents, and served with the army in Tennessee. His brother, William, his elder by two years, was killed while on sentry duty in a surprise by Confederates at Memphis, Tennessee. William died in his brother's arms.
After he was mustered out on September 22, 1864, Jones returned to Oconomowoc, where he became a carpenter. In 1871, he worked in Chicago and in Peshtigo, repairing the damage done by disastrous fires there.
In 1878, Jones and another man set out in a horse and wagon for the gold rush in the Black Hills. They found no gold and the Indians stole their horse and wagon. Jones walked all the way back from South Dakota to his home in Oconomowoc. His boots wore out along the long trek and he came home barefoot.
Jones was always active in GAR affairs. He had not missed a single state or national convention of the organization. He was one of a handful of veterans, who attended the 75th annual GAR Nat. Encampment at Gettysburg in 1940. He was elected the Wisconsin GAR Department Commander in June 1942, at the Dept. Encampment in Waukesha.


He was a regular participant in Memorial Day parades and other civic patriotic observances. His last Memorial Day, he rode in two parades: in the morning at Waukesha and in the afternoon on Wisconsin Avenue in Milwaukee.

Jones was one of the founders and a life member of the La Belle Masonic Lodge at Oconomowoc, one of the oldest Masonic lodges in the state.

He entered Milwaukee's Soldiers Home on January 15th, 1942, and was known familiarily as "Uncle Dudley" by the other men there. Before he entered the Soldiers Home, Jones lived with a niece, May Erredge, at Oconomowoc.

He died Friday, August 7, 1942. He was 96 and the last Civil War veteran at the Soldiers Home. He was buried in the family plot in LaBelle Cemetery.
---
From Milwaukee Journal, August 8, 1942
Milwaukee Sentinel, August 8, 1942


Researched by C-in-C Steve Michaels