Word reached here Tuesday of the death of Watts W. Hubbard, last Civil war veteran from the Sparta area. He died in the Veterans hospital in Minneapolis where he made his home for a number of years.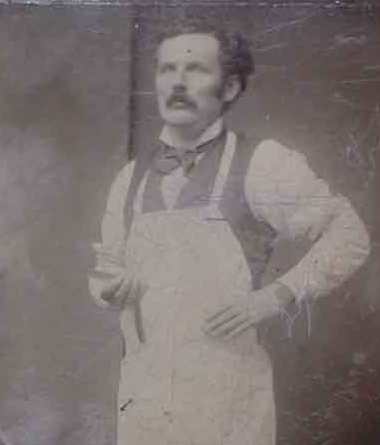 Old timers will all remember Watts Hubbard. He and his family lived in the home now occupied by Dr. Amodt and family on East Franklin Street. During his residence in Sparta, Hubbard engaged in the barber business in the location now occupied by Charles Van Antwerp. In later years he gave up barbering and went into the carpenter business at which he was quite successful.
When he retired from the contracting business he moved to Minneapolis and entered the Veterans hospital where he lived until he died. The remains are being shipped to Sparta and will arrive here Friday. The remains will lie in state at Lanham's Mortuary from twelve noon until 1:15 at which time the remains will be laid to rest in Woodlawn cemetery. The services will be in charge of Rev. Clark. A firing squad and bugler from Camp McCoy will add the military touch to the services.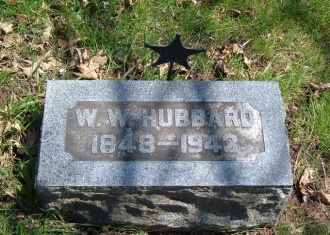 Hubbard was among Sparta volunteers in the Civil War. He entered the Civil War at the age of 15 with his father and brother. Mr. Hubbard had a son in the Spanish-American War and two grandsons in the World War. Mr. Hubbard was the youngest member of the Alonzo Palmer post of the Grand Army of the Republic.
Watts' father, Mr. O. W. Hubbard, an old-time resident of Sparta, was born in Georgia, Vt., moved to Sparta in 1850, and had since resided there with the exception of three years' service in the Union army, where he served as a private in Company A, Third Wisconsin Cavalry. He died October 30, 1891 and the funeral service was held at the family residence and was conducted under the auspices of the John W. Lynn Post, G. A. R., of which organization Mr. Hubbard was a member.
---
Information Sources:
Obituary for Watts Wills Hubbard from Monroe County Democrat, Dec. 23, 1943, pg 1
Invalid Pension filed 1879
U.S. Federal Census for 1850, 1860, 1880, 1900, 1910 and 1920
1890 Veterans Schedule
Roster of Wisconsin Volunteers in the War of Rebellion
Minnesota Death Index
Obituary for Ozro W. Hubbard, The Sparta Democrat, October 30, 1891, Pg 3, col 3
Obituary for Charles T. Hubbard

Researched and submitted by Bro. Don Jager