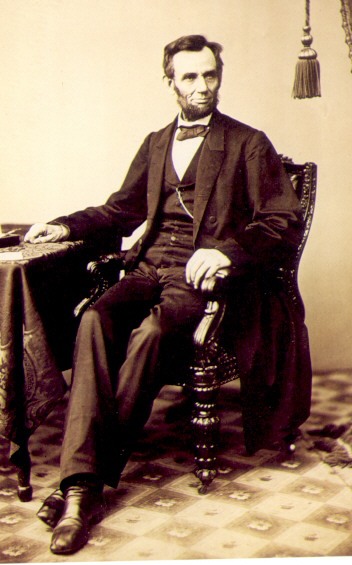 First observed in 1866.

braham Lincoln, perhaps our greatest President, gives us insight into the qualities desired in leadership. Clearly Abraham Lincoln is considered one of the greatest U.S. Presidents of all time. From his humble log cabin beginnings to his martyrdom, his intellect, determination, humility, wit, and savvy is recognized. His determination to keep the nation together during the Civil War, his prowess in stopping the bloodshed, and most importantly his Emancipation Proclamation are hallmarks of his shortened presidency.

His birthday was first recognized in 1866, less than a year after his death. At a ceremony in the Capital building, President Andrew Johnson, his cabinet, and many other dignitaries were present. It wasn't until 1892, however, that it was officially recognized and that was in the state of Illinois only. Other states soon followed suit, but it wasn't until Lincoln's one-hundredth birthday that Congress officially sanctioned the holiday.

In 1889 the Sons of Union Veterans of the Civil War formally adopted the observance of the birth of Abraham Lincoln as one of the tenets of our organization (8th National Encampment, Patterson, NJ, 1889).



From Handbook of Instruction for the Department Patriotic Instructor, 2005, Sons of Union Veterans of the Civil War.