"Reinventing Himself"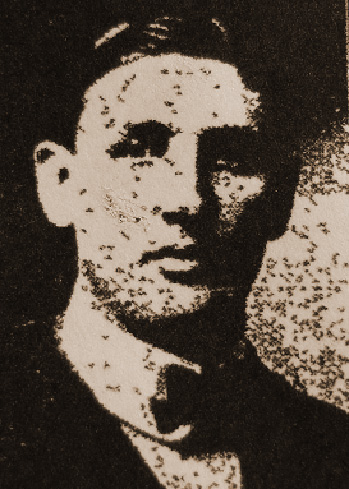 A 36-year old attorney was elected Dept. Commander at Wisconsin's 1910 Encampment, held at Fond du Lac's Palmer House. William C. Cowling was born in Oshkosh on July 2, 1874. He attended the University of Minnesota, was a reporter and city editor for the Daily Northwestern and was Oshkosh's first clerk in municipal court before completing law school. He was elected to the state legislature in 1902 and served on the judiciary committee. He served as Oshkosh's city attorney from 1905 to 1909 and was active in the Republican Party. He was elected to the city council, representing Oshkosh's 6th Ward.

His father, John Cowling, an English immigrant, had settled in Algoma before living in Oshkosh. It was at Algoma that he enlisted in Co. C, 21st Wisconsin Infantry on August 12, 1862. This was the same unit that Sgt. Rufus L. Wing, father of Past Dept. Commander George Wing had served in. The elder Cowling was slightly wounded at Chickamauga, but continued his service until discharge at Washington on June 12, 1865. After the war, he worked as a driver for the fire department and was a lumber mill foreman.

In early 1907, William Cowling helped reorganize Oshkosh's Nathan Paine Camp 77 and served as its first commander. Later that year, he was elected Dept. Jr. Vice Co.

In October 1909, as Dept.Sr. Vice Co., he drove six members of his Camp in his automobile to Appleton, where they initiated and installed members of the new William H. Chillison Camp 30.

During Br. Cowling's term as Dept. Commander, Col. W.L. Vilas Camp #11 was mustered at Stoughton and F.B. Hamilton Camp 5 at Hancock was chartered.

After a serious misfortune in 1914, Br. Cowling left Oshkosh to open a freight-auditing bureau in Detroit. There he met Henry Ford and in 1915, started working for the Ford Motor Company in the freight traffic office. He then served as executive head in charge of company affairs and in 1930, was promoted to General Sales Manager, directing both domestic and foreign sales. He resigned in 1937, accepting the position of vice president of Willys-Overland Motors, Inc. in Toledo. After two years, he left the company to purchase the magazine, "Automobile Topics," the oldest automotive trade publication.

Br. Cowling married Nettie Adelaide Curtis in 1894. Together they had one child who died in infancy (1895) and two sons: Wayne Curtis (1897-1982) and Charlton H. (1905-1986). After Nettie died of pneumonia in 1918, Br. Cowling married Bess (1892-1993). They had three children: William, Mary and Shirley.

Br. Cowling died on November 10, 1956, at age 82 in Detroit, Michigan. Besides the Sons of Veterans, Cowling was a 32nd degree Mason, a Mystic Shriner, a member of the Knights of Pythias, and the Modern Woodmen of America.

---

Information Sources:
Oshkosh Northwestern, December 19, 1894; May 25, 1907; October 27, 1909; February 13, 1914; 1934; December 6, 1937; February 24, 1938; September 11, 1940; November 13, 1956.
Press Forward the Good Work: The History of the Wisconsin Dept. SUVCW by PCinC Stephen A. Michaels, 1997
Wisconsin. Its History & Biography 1848-1913, (Vol. 5, page 1324)